We make creating custom banners easy.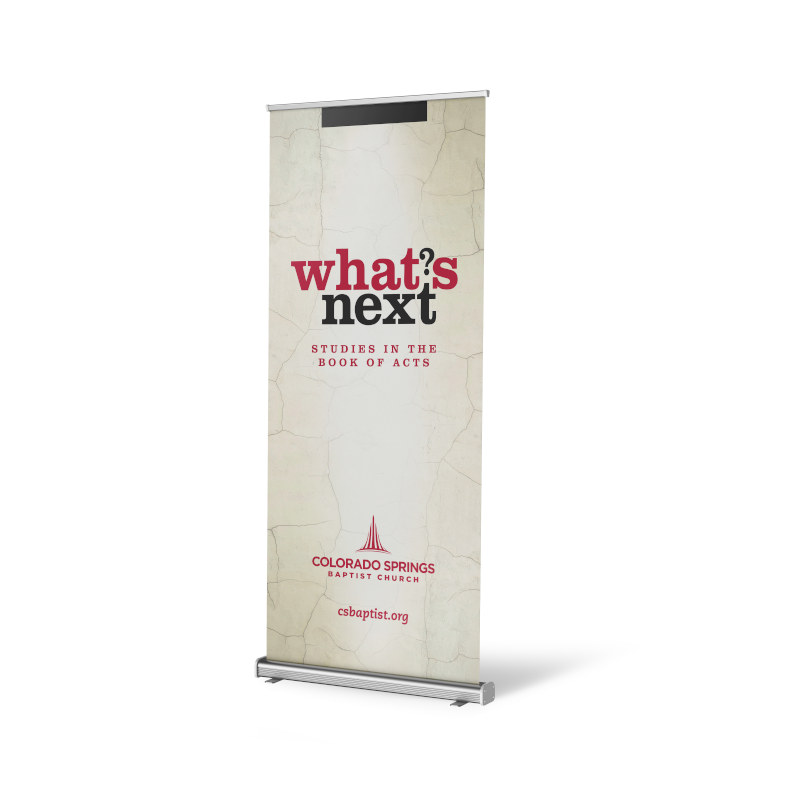 Custom banners play a big role in your business. You use them to advertise new produces, sales, promotions, and other important developments within your organization. Although banners are a big part of your advertising approach, their effectiveness and ability to reach your intended audience rest heavily on their design.
Although you can design your company's banners on your own, this is not always the right approach. By partnering with us at Weathervane Creative, you can use custom banners that align with your company's branding, effectively display information, and engage and inspire your audience to act.
The best part about this process is you hardly have to do anything. Contact us and give us the information you want to display, your timeline, and core elements of your business' brand. Our team of creatives will get to work creating custom banners that stand out and get the results you want.
We can create a new banner for a one-time event or promotion or multiple banners for you to use at tradeshows, community events, and other gatherings. Just let us know what you want and need, and our team will be happy to deliver.
Custom banners can make a big difference when it comes to advertising your business in Hickory, North Carolina and telling people about what you offer. To see some of our past work or find out more about our design process, get in touch with us today.
Common Questions About Custom Banners
If you have an event, sale, campaign, or something else coming up where you need to get information across to a group of people, a banner is a great way to do it. We design custom banners at Weathervane Creative, and we've answered a few questions about what this process looks like below.
What information do you need to create a custom banner?
Before we get the design process started, we'll need some information about what you want to advertise. We'll also need to know what kind of design you like and what you picture for the banner.
How long does it take to make a new banner?
The time from the day you first contact us to the time we print and deliver your banner is usually a few weeks. If you know you have an event coming up soon, contact us right away to expedite the process.
Why should I go with a custom banner?
A custom banner can make a bigger impact than a plain banner with no creative thought behind it. We're confident that you'll be more than happy with your decision to let us design your new banner.
Why should I work with your team?
We're experienced, knowledgeable, and committed to creating great custom banners for all of our clients.
How do I get the design process started?
Start by contacting us to tell us what you have in mind and to learn about your options. You can either call us directly or use our website form to send us your details.
---
At Weathervane Creative, we create custom banners for businesses in Hickory, Charlotte, Statesville, Mooresville, Boone, Asheville, Lenoir, Gastonia, Morganton, Lake Norman, Denver, Winston-Salem, Taylorsville, Grandfather Mountain, Banner Elk, Catawba County, and the North Carolina Foothills.