If you are looking to upgrade your company signs, our experienced designers are here to help you.
If you run a business, then you naturally want to do all you can to help it succeed and grow. While there are a whole host of different steps you can take to help accomplish that goal, in many cases the most effective place to start is to lock down some fundamentals, such as creating attractive, eye-catching signs to draw customers in. Our team at Weathervane Creative has extensive experience in graphic design, and we are here to service your needs when it comes to signage, promotional items, and branding in general. If you are looking to upgrade your company's signs, just turn to our team.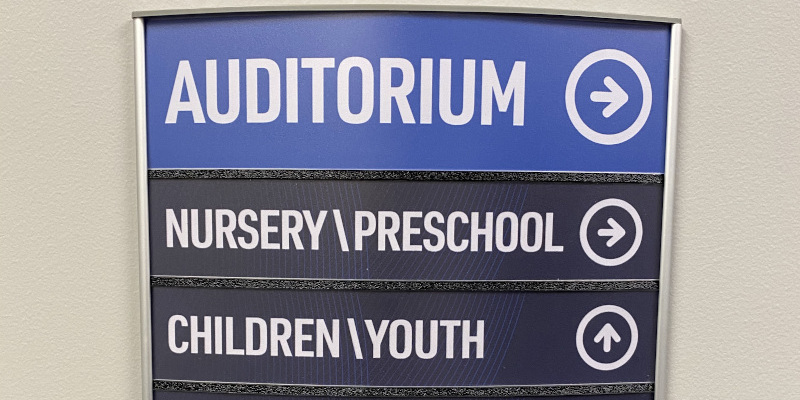 When promoting your business in any capacity, first impressions matter a great deal, and your signs are typically the first thing that a customer will see, their first point of connection with your company. Because of this, it only makes sense to invest in high-quality, well-designed signage to put your business' proverbial best foot forward. Our team is here to listen to your ideas and develop them into the effective, reliable solutions that you need, and you can count on us to create signs that showcase your company brand and send the right message to your market.
Our team is proud to serve the Hickory, North Carolina community, and we want to help you do what's best for your business. If you are in the market for new signs, just give us a call today to get started with the design process.
FAQs About Signs
At Weathervane Creative, we offer a range of design and printing services to help you create high-quality branding materials for your company, and one of the many things we can help you with is your company's signage. Whether you need temporary signs for an upcoming event or permanent signs to direct customers around your facility, we have you covered. Below, we will go over the answers to a couple of our most frequently asked questions about our signs to help you get started.
Why is it important to have quality signs?
Regardless of what kind of business you run, it's important to have clear, well-designed signage for your establishment. Signs serve multiple key purposes, such as catching customers' eyes and encouraging them to come into your establishment or directing them to key locations once they get inside. If you've ever struggled to find the item you need at a store or been unable to find the restroom at a restaurant, then you already understand the problems that a lack of clear signs can cause.
Can't I just use pre-made signs?
While there are a variety of standard signs on the market, such as restroom signs, your business will look much better and more cohesive if you instead invest in professional-quality custom signs. It's true that signs primarily serve as a navigational aide, but just because they serve a practical purpose doesn't mean you can't use them as an extension of your company branding as well. Our team can create attractive, easily-readable signs that use your company's signature colors and fonts to make even this part of your facility part of a cohesive branding experience.
---
At Weathervane Creative, we create signs for businesses in Hickory, Charlotte, Statesville, Mooresville, Boone, Asheville, Lenoir, Gastonia, Morganton, Lake Norman, Denver, Winston-Salem, Taylorsville, Grandfather Mountain, Banner Elk, Catawba County, and the North Carolina Foothills.
Similar Services We Offer: