Great printing backed by exceptional design.
Designing exceptional deliverables is what we do at Weathervane Creative. But as an extension of this, we also handle the printing of various on-brand pieces to further support the events, services, or products your company wants to promote. Work with our team to craft powerful marketing materials in a multiplicity of formats to enhance your brand credibility.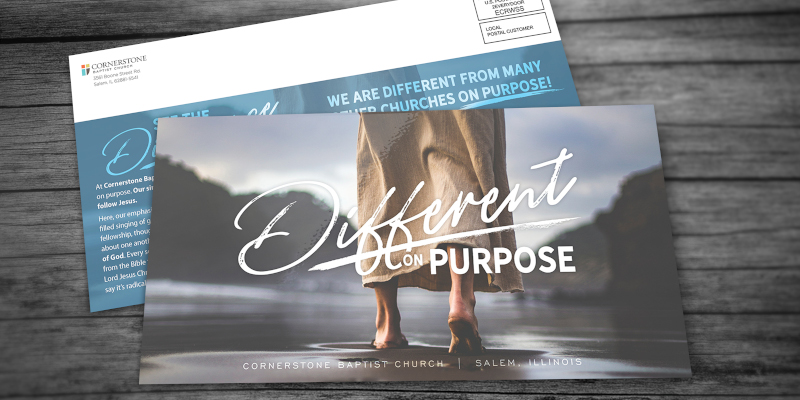 Our
printing
solutions go far and above what you typically expect. We use innovative equipment and formats to produce deliverables with vibrant colors and undeniable quality. Simply send us a file, whether or not we designed it, and we will print it according to your timeline in the format you request.
Located in Hickory, North Carolina, we have become a foundational operation in our local community, and we love serving businesses from our area as well as nationwide. We combine our printing and marketing expertise to take your project from an idea to a concrete deliverable you can use to promote and draw attention to your business.
From catalogs and brochures to business cards and calendars, we deliver exactly what you need when you need it. On-time printing services boasting unbeatable quality is what we are known for and what we look forward to providing for your business time and time again.
Choose us as your source for printing and you'll never be disappointed by the result. Find out more about how we can back your marketing campaign with exceptional printing by getting in touch with us today.
I highly recommend them for any design and printing jobs.
"I've had Weathervane Creative design and print things for my business for many years now. Their creativity/design work is top notch, and their printing prices are very reasonable, too. I highly recommend them for any design and printing jobs you have."
★★★★★ Ryan C.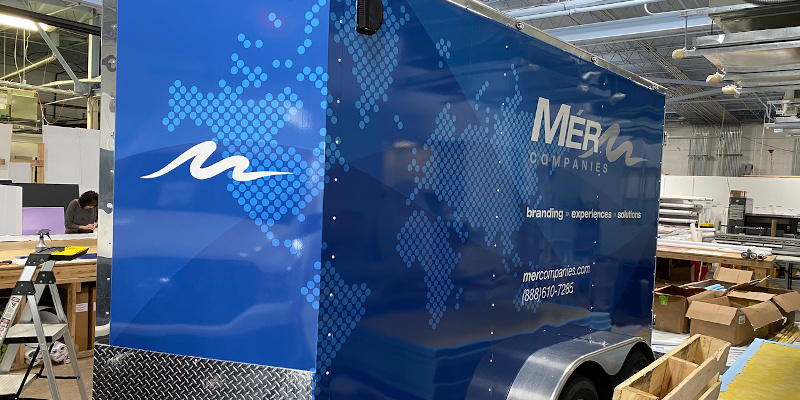 Graphic Design
Have an idea in your head or a rough sketch on paper? No matter the stage of your project, our team can take your ideas and make them a reality. We take sketches from brainstorming sessions and transform them into professionally printed pieces.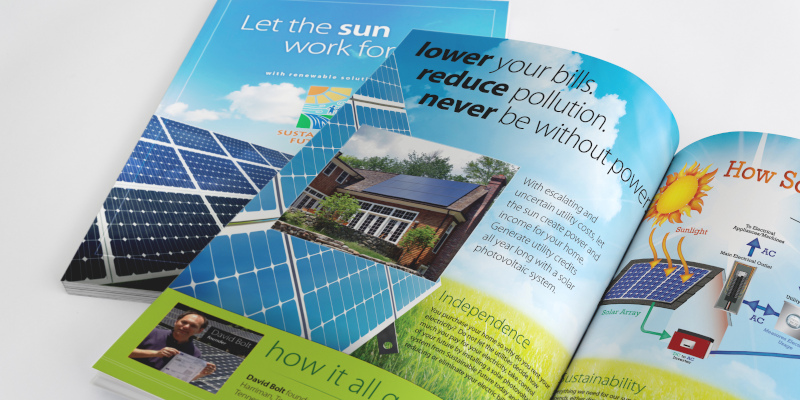 Print Collateral
Long after meeting with a potential client, various on-brand printed pieces can further support the products, services, or events your company may be promoting. Our team can craft powerful marketing materials in a wide variety of sizes and formats that can further establish brand credibility.
Large Format
Whether you need a banner to promote a special event or a sign to advertise a new product, we can provide the right format. From A-frame signs to full-color indoor banners and even custom 3D signage, our team utilizes industry-leading technologies that deliver vibrant colors and quality.
FAQs About Printing
Here at Weathervane Creative, we offer the professional printing services you need to promote your business, event, or fulfill any other need. We receive many questions about our printing services, so to save you some time, we have put together the answers to some of our most frequently asked questions on the topic for you to check out.
What types of printing do you offer?
Our team has the right equipment and experience to design and print documents in a wide variety of formats. Whether you need pamphlets, business cards, direct mail, or large-format items, such as posters or banners, you can count on our experts to deliver the top-notch results you deserve. No matter what you are looking to have printed, our team will ensure your company branding looks great in the finished result.
Do I still need printing services in a digital age?
Even as digital media continues to expand, printed materials are still going strong—in fact, when it comes to advertising, in some ways, print is becoming more important than ever. Customers consistently rate printed advertisements as more honest and trustworthy, which means you can use our printing services to help build that trust and loyalty with your market. In addition, the competition in digital advertising is extremely fierce, and courting an audience via print media is likely to net you better results for less.
Why do I need professional printing services?
Our printing experts offer much more than the right printing equipment—we also offer a wealth of experience in the design and printing industry, and we can help you ensure that your finished documents, cards, pamphlets, etc., look their best.
Why Choose Weathervane Creative?
Weathervane Creative is your solution for all things design, whether you are one of our neighbors in Hickory, NC, or you are one of our growing number of clients across the country. Our commitment to you is to be where you need us when you need us to be there—we deliver powerful first impressions!
See what some of our satisfied clients are saying about print and design work.
Weathervane has been great to work with - very respondent with questions and needs. Ours was a small job of installing an entry sign to our neighborhood. I knew what I wanted, but they still had great suggestions that were particularly helpful since I did not have a lot of knowledge in this area! I'm grateful and would have them work on any sign project or anything else their company does! Strong recommendation without hesitation! Thank you Josh and Connor! They were just as excited about the outcome as I was. Call them!

Did a great job designing our shirts and worked with us the entire way!

Our company used Weathervane Creative in Hickory for some help with branding. They were responsive, knowledgeable and detail oriented. They also did a print job for us and the results were top notch. I recommend them without hesitation for your marketing needs.

We ordered business cards and appointment cards. They look amazing!

We had presentation folders made for our firm and they turned out remarkable! We are so happy with the work that Weathervane did for us & our clients LOVE them! 5 stars all day for these guys!

Weathervane was great about working with me to get the design for my trailer lettering exactly how I wanted it and the install turned out great as well

Great people to work with.

Weathervane does exceptional work! All of my products I've received by them have been of the best quality and the design work is better than i could even imagine. Will definitely be using them for all of my graphic design needs! You will not be disappointed if you go with them!

Weathervane helped our company out with many design and marketing ideas. They were professional and made doing business easy. It felt like each project was tailored to our needs rather than a one size fits all template.

Weathervane did an amazing job on my business cards. Connor helped me decide what would look good and what I didn't need on the card. Easy to talk with and very professional. Thanks for the help

I ordered business cards with Connor. The design was very sleek and professional. My card will definitely stand out among others. Thank you Connor! Can't wait to order more as well as other designs from you.

The end result was better than expected.

I cannot speak highly enough of Weathervane Creative! Stephen is a pleasure to work with. He is quick to respond to any questions or comments, and delivers quality work! 10 out of 10, 5 stars, would definitely recommend and will continue to be my go to!

I've had Weathervane design and print things for my business for many years now. Their Creativity/Design work is top notch and their printing prices are very reasonable too. I highly recommend them for any design and printing jobs you have.

The customer service was top notch. The staff at weathervane was very knowledgeable and worked with us the entire way through the design all the way to print. I would definitely recommend weathervane to anyone with marketing needs.

Top notch people, top quality design work. I'd take my business to weathervane every time, 10/10.

Weathervane is a very top-notch company looking for new innovative ways to keep your company always looking it's best above the competition! Highly recommended!!

I've been working with Connor Hooks on a few projects and he has been very responsive and helpful, walking me through the process and answering any questions I have along the way. Very pleased with his work thus far.

Weathervane Creative has been a strategic partner and part of our team since 2010! Reliable and outstanding work. Great partners.

I am the National Assistant Director of a major national Non-Profit organization. We have recently expanded to need all sorts of printed materials from banners to stickers to wristbands. I know one of the team members of Weathervane Creative on a personal level so I reached out to see if they could be of assistance with our needs.We could not be more thrilled with our experience with Weathervane! These gentlemen have worked with us on small projects and one extremely large project and their quality of service has never wavered.Our small projects have been branded table banners, stickers, and pens.Our large project was approximately 20 banners in various sizes, 512 flags with poles in various sizes, and 2250 stickers that they were able to get to us IN ONE WEEK! It was a ridiculous order but they handled it so well.We are committed to our partnership with Weathervane Creative and if you have any business needs look absolutely no further!

Excellent work and very creative design.

The Weathervane team has been very responsive to our needs and has produced beautifully designed, quality products.

Josh at Weathervane was skilled and eternally patient through our logo design process. He listened to our input and concerns and tweaked the final product until it was perfect. We're very happy we chose them to work with.

I've really enjoyed working with the great team at Weathervane Creative over the past 10 years. Their attention to detail and commitment to quality cannot be overstated. Highly recommend these guys for your next project!

We can produce the high-quality print media you need.
The Pros and Cons of Print and Digital Media
---
At Weathervane Creative, we offer printing services for businesses in Hickory, Charlotte, Statesville, Mooresville, Boone, Asheville, Lenoir, Gastonia, Morganton, Lake Norman, Denver, Winston-Salem, Taylorsville, Grandfather Mountain, Banner Elk, Catawba County, and the North Carolina Foothills.
Similar Services We Offer: