Get past the junk mail pile with professionally designed direct mail.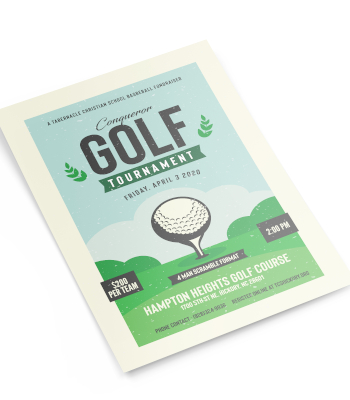 When it comes to direct mail, you might think of the junk mail that piles up on the table and is eventually thrown away. You're likely not alone in thinking this way, but there are always those few pieces of direct mail that are intriguing enough to stand out and be separated from the pile of junk mail. That's the type of direct mail we can provide for you and your company when you work with us at Weathervane Creative.
We are happy to offer our direct mail services in the Hickory, North Carolina area. We can work with you to understand the goals and purposes for your direct mail, the content you'd like to include, your company's brand, and any other ideas and desires you might have for the designs of your company's mailers. We can then provide creative solutions for your direct mail needs.
When you work with our team of creatives, you can trust that your direct mail will get past the junk mail pile and deliver powerful first impressions for your company. Your company will be at the top of any potential customer's mind because your mail will be memorable and unique, and effectively promote your company and message. You can rest assured that your company's direct mail will not go straight to the trashcan. Instead, it will be something any recipient will read carefully and maybe even hang on the fridge as a reminder, depending on the purpose of your direct mail.
Quit sending out direct mail that looks far too similar to junk mail and go with something more professionally designed. We'd love the opportunity to provide you with our direct mail services. Just give us a call today to discuss your options.
FAQs About Direct Mail
Here at Weathervane Creative, we want to provide creative solutions to your business' problems. If you are looking for an effective way to generate new leads, we encourage you to consider our direct mail services. Below, we have put together the answers to a few of our most frequently asked questions on the topic to encourage you to give us a call.
What is direct mail?
Direct mail is a marketing strategy where a business sends information about an offer or product to its customers through the mail. If you've ever received an ad, catalogue, or coupon in the mail, you have been on the receiving end of this form of marketing.
Is direct mail obsolete?
Not at all! Direct mail campaigns continue to be a popular and successful strategy even well into the digital era. In fact, some companies have found that their direct mail campaigns generate more response than their digital advertising strategies—in an age where everyone is bombarded by digital ads, a personalized print ad can make a refreshing change and cut through the proverbial noise. On top of that, studies show that customers consider print advertising more trustworthy than digital advertising, which can give your business an even greater advantage.
How can I get started with direct mail?
If you are interested in using direct mail to promote your company, you can start by giving our team a call. We have extensive experience in graphic design, and you can count on us to develop your ideas into a professional, eye-catching design that makes a great impression on your customers.
---
At Weathervane Creative, we offer direct mail services for businesses in Hickory, Charlotte, Statesville, Mooresville, Boone, Asheville, Lenoir, Gastonia, Morganton, Lake Norman, Denver, Winston-Salem, Taylorsville, Grandfather Mountain, Banner Elk, Catawba County, and the North Carolina Foothills.
Similar Services We Offer: