Our team has the right experience to create beautiful, eye-catching business signs for your company.
Here at Weathervane Creative, we know that you care about your business, and we want to help you do what's best for it. When it comes to growing your business, one seemingly small thing that can have a big impact is your signs. Business signs in many ways act as the "face" of your company–they give new customers their first impression of what your company is about, and they serve as a key part of your company's visual identity. If you are looking to give your signs an update, our team of experienced graphic designers is here to help. We are eager to service your needs, and you can count on us to develop your ideas into solutions.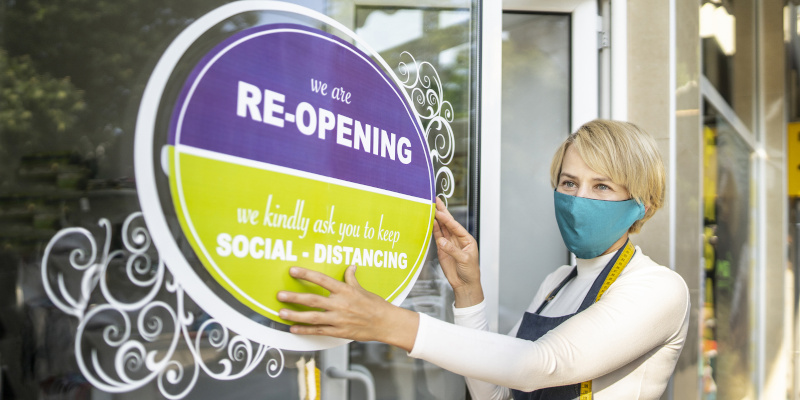 The fundamental purpose of all business signs is to attract customers, both in the sense that they literally identify the business' location and in the sense that the signs need to catch people's attention and make them want to check it out. As we mentioned above, our team has extensive experience in graphic design, and we have developed attractive and effective signage for countless businesses over the years. We know how to create visuals that will showcase your brand and appeal to the widest possible customer base, drawing in a steady stream of new visitors and keeping your regulars coming back again and again.
Our team is proud to serve the Hickory, North Carolina community, and we want to help you make your business the best it can be. If you are interested in upgrading your current business signs, we encourage you to give us a call to find out more about how we can help.
FAQs About Business Signs
One of the many things we do here at Weathervane Creative is design and print business signs. Our team understands the importance of cohesive branding, and your business' signs are a small but noticeable part of that branding. In this article, we will go over the answers to a couple of our most frequently asked questions about why professional business signs matter to help you make the right choice for your company.
What types of business signs do I need?
While the needs of different businesses will vary, there are a few types of signs that every business needs. For example, every business needs exterior signs that show the name of the business to help customers find your location and encourage new customers to stop by. In addition, you will need signs for the interior of your facility to direct customers where to go—for example, stores need signs for various departments, restaurants may need signs directing customers to the counter to place their orders, and all facilities need signs for the restroom.
Why should I invest in professional-quality business signs?
Although it is possible to find many generic, premade signs for your business, we recommend investing in custom business signs instead. Our team can help you create clear, eye-catching signs that match the rest of your company branding, using the same signature colors and fonts and making your business look more cohesive and professional. Even though the appearance of your signage may feel like a small detail, creating a seamless brand experience will have a noticeable impact on how your company is perceived, and anything you can do to make a good impression is worth investing in.
---
At Weathervane Creative, we create business signs for businesses in Hickory, Charlotte, Statesville, Mooresville, Boone, Asheville, Lenoir, Gastonia, Morganton, Lake Norman, Denver, Winston-Salem, Taylorsville, Grandfather Mountain, Banner Elk, Catawba County, and the North Carolina Foothills.